Our Team & Our Philosophy
---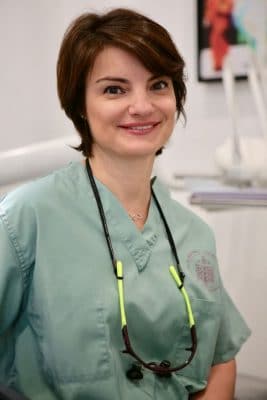 ---
Anna M. Chisilenco, D.D.S.
---
Dr Anna grew up in Montreal, Canada where she earned her Bachelor of Science from Marianopolis College. After receiving her Doctorate in Dental Surgery (D.D.S.), Dr. Anna moved to New York City where she completed a 2 year General Practice Residency at Metropolitan and St Claire's hospitals. While living in New York, Dr. Anna served as a faculty member at New York University school of dentistry where she taught operative dentistry and prosthodontics.
As her family grew, Dr. Anna moved to CT where she continued working as an associate at several practices in the area. In 2010, Dr. Anna took over Dr. Magid's practice and has continued to follow her same philosophy and commitment to beautiful healthy smiles.
In 2018, Dr. Anna's practice moved across the street to its new location at 67 Cherry Street, where Dr. Anna has built a new office with brand new equipment and the latest technology.
When not practicing dentistry, Dr. Anna enjoys spending time with her 4 children.
---
Our Philosophy
---
Dr. Anna's philosophy is one of dental prevention. She believes that, in order to save patients' time, money and discomfort, it is important to identify issues before they become serious and that proper education and preventive care can make it possible for patients to retain their teeth for a lifetime.
Her team is receptive to a patient's special requests and realizes that every patient's dental needs are unique. Our warm and friendly staff strive to make each dental visit as comfortable as possible and provide their patients with the excellent care they deserve. We believe a great team is essential to making you feel comfortable from the moment you are welcomed to our office to the gentle and professional care you will receive from our hygienists, dental assistants and doctor.
---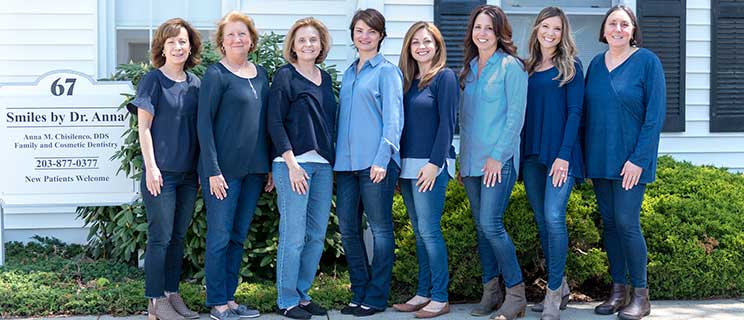 ---